Youth Art Classes & Camps
Art classes and camps in Jackson Hole in a wide range of mediums including ceramics, painting, drawing, printmaking, digital arts, photography, and silversmithing for artists of all abilities. Offering after-school classes, summer camps and spring break camps for youth of many ages. Questions? Contact signup@artassociation.org Need more info? Visit our Info for Students page.
Registration promo/discount codes:
To receive membership discounts, the following codes must be used upon checkout.
Individual: adult10
Family, Friend, Studio Sponsor: family10
Arts Sponsor & Community Partner: member15
Visionary, Leader: member20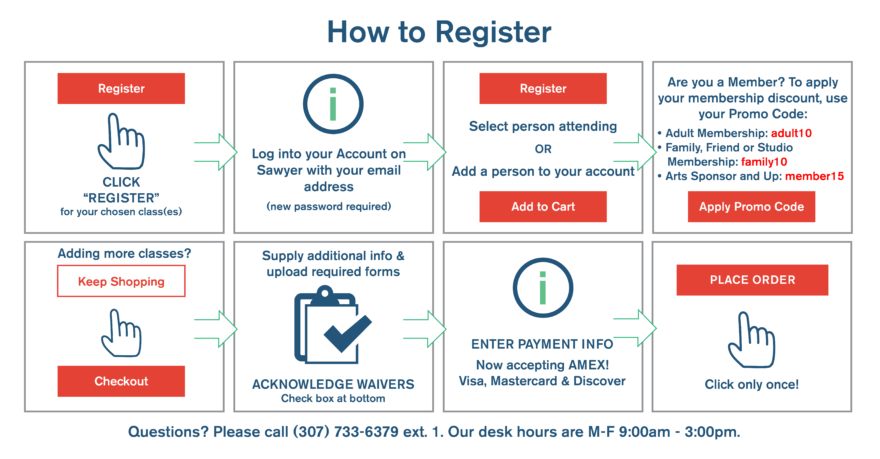 Youth Classes & Camps